Category: Actress
Priyanka Chopra Bollywood Queen
Published 12.10.2017 · Comments:
0
· Read: 2 min · Views: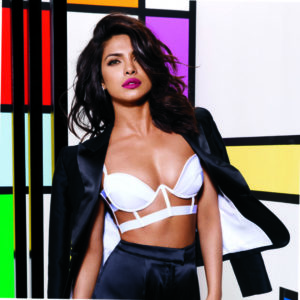 Priyanka Chopra Bio
Priyanka is a Bollywood actres born on 18th of July 1982. Priyanka Chopra is also the winner for Miss India and Miss World during 2000 year. She was born in India , city Jamshedpur. Her parents worked in Indian Army. After winning Miss India and World she debut in Bollywood in 2002 year with tamil movie Thamizhan.
She started her Education from La Martiniere Girls College in Lucknow as a resident student, A short stay at Maria Goretti College in Bareilly prepared her for further studies in the USA. Having completed class 10th from Boston USA.
Priyanka Chopra makes her American television debut in the role of Alex Parrish on ABC's Quantico.
Chopra is a humanitarian who serves as a UNICEF Goodwill Ambassador, United Nations Girl Up Champion, and is involved in a number of efforts to protect children's rights and promote the education of girls in India, including her namesake charity, The Priyanka Chopra Foundation.
Chopra splits her time between Los Angeles, New York and Mumbai – but is quick to point out that she mainly lives on airplanes.
Fans Comment on Priyanka
Polyka
 – Love you lots pc dear. Muaaah!
runc90 – Chopra you are the BEST!!! I love you
Deedeep
 –
Priyanka
 is one of the best indian actress! You Rock!
ryucie
 –
You are the best piggy chops, love you.
PeCee
–
Luve u my love Priyanka!
twitter.com/priyankachopra
Being away from family and loved ones on Diwali is not for the weak hearted..major missing feels #happydiwali17#NYCdiaries#workbeckons
Thank you @Variety for making me one of your #PowerOfWomen honorees…. Grateful and humbled to be honored alongside such talented women.
An eye for an eye only ends up making the whole world blind. – remembering the Mahatma on Gandhi Jayanti.
I had the privilege & honor of meeting Her Majesty, @QueenRania of Jordan again… #MissionForChildren#PCInJordan
instagram.com/priyankachopra/
Priyanka Chopra Video Clip