Category: Movies
Best Bollywood Movies 2017
Published 24.10.2017 · Comments:
0
· Read: 2 min · Views:
This is a list of Indian films that were released in 2017
Mom
Release date: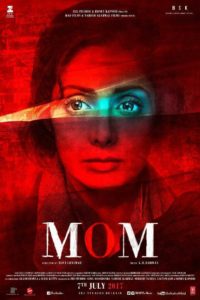 Mom is an emotional family drama. The film is about a school teacher Devki Sabarwal, whose life revolves around her husband Anand and step-daughter Arya , even though Arya hates her for being a step mother.
One day, when Arya attends a party with her friends, she resists emotional advancements from a gang of four boys, who land up raping her and leaving her in a gutter.
Seeing law taking its own sweet time to deliver justice for her daughter, Devki seeks help from a small time detective Dayashankar Kapoor and decides to teach the four boys a lesson which they will never forget.
Director – Ravi Udyawar

Star:
Sridevi / Devki Sabarwal
Sajal Ali / Arya
Akshaye Khanna / Mathew Francis
Nawazuddin Siddiqui / Dayashankar Kapoor
Adnan Siddiqui / Anand
Abhimanyu Shekhar Singh / Jagan
Riva Arora / Priya Sabarwal
Pitobash Tripathy / Baburam Pandey
Naresh Gosain / Dayashankar's Client

Thiri

Release date: 14-06-2017

Thiri is a indian movie, directed by Ashok Amritraj.

The movie also stars Karunakaran, V. Jayaprakash and Anupama Prakash Kumar. It is a drama directed by Ashok Amirtharaj with S. Thaman as musician, forming part of the crew.
Jagga Jasoos
Release date: 14-06-2017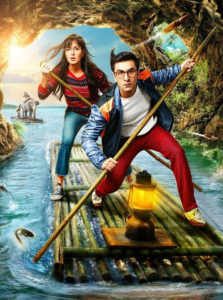 Jagga a curious and shy young boy in a quaint little town lives a happy life with his accident-prone father, Bagchi. After admitting Jagga into Boarding School, his father suddenly disappears from the scene. Feeling abandoned, Jagga's only contact with his father is a VHS tape that he receives in the mail every year on his birthday.
Director – Anurag Basu
Star:
Ranbir Kapoor
Katrina Kaif
Govinda
Goutham Nanda
Release date: 28-06-2017
Goutham Nanda is an Telugu movie starring Gopichand and Hansika Motwani in prominent roles. The movie also stars Catherine Tresa. It is a romantic action drama directed by Sampath Nandi
Director – Sampath Nandi
Cast
Tottempudi Gopichand
Hansika Motwani
Catherine Tresa