Category: Actress, Bio
Preity Zinta
Published 07.11.2017 · Comments:
Comments Off

on Preity Zinta
· Read: 2 min · Views: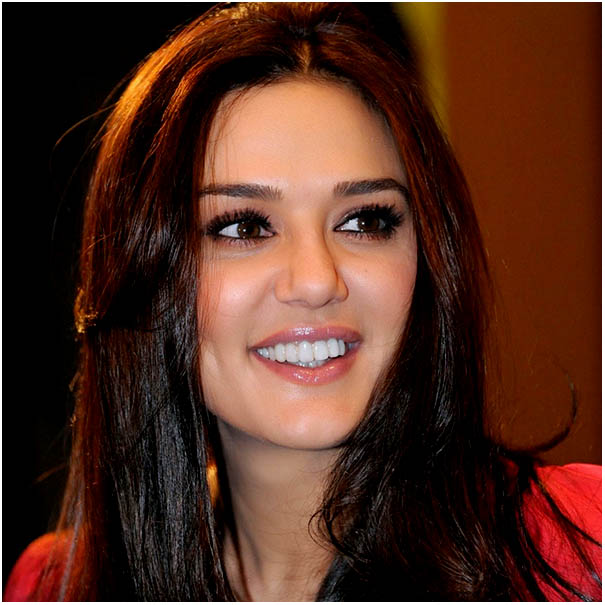 Short Preity Zinta bio
Preity Zinta is a beautiful Indian actress who has appeared in a number of Indian cinema. Preity is one of the renowned actresses in Bollywood industry and is married to Gene Goodenough.
Born on the January 31st 1975 in Shimla, Preity Zinta was never from the family that has exposure in acting movie. While the father and her elderly brother was in Indian army officer. Her mother is Nilprabha and her younger brother Manish reside in California. Unfortunately, Zinta's father was killed in a ghastly motor accident but her mother survived with heavy injuries.
Preity has played in the movies such as "Kal Ho Na Hoo", "Jaan-E-Mann", "Dil Chahta Hai", "Koi Mil Gaya" and much more with the superstar like Shah Rukh Khan, Salman Khan, Amir Khan, Hrithik Roshan and so on.
Fans Comment on Preity Zinta
Ayeshaza – happy birth day ..u are sooo cute and beautiful.. like doll.
Aqeelaha – Hope you star in movie again with SRK you two are my fave
Hoohlu –  Miss you preity.. Come back soon..
Dangeg – i love ur dimples preity, u r soo pretty
twitter.com/RealPreityZinta
So we land in South Africa 4our first family holiday. Everyone is back at the hotel & my Pati Parmeshwar is here
Happy Birthday to my darling iamsrk Loads of love today tomorrow & always Thank u for teaching me so much of what I know
"People too weak to follow their own dream will always find a way to discourage urs." So keep the faith & follow ur dreams
facebook.com/officialpz
May the holy teachings of Guru Nanak Dev Ji guide us through the right path in our lives & illuminate us
Happy birthday to my dearest #Ash 
😘 loads of love always … xoxo … wish u were on social media
OMG ! Can you believe it – #19yearsofSoldier ! Thank you Abbas Bhai, Mutan Bhai & Bobby for all the love, support & madness
instagram.com/realpz/